Auto Diagnostics in Shadwell | Auto Electricians in Shadwell
At Auto Diagnostic Services we offer a complete diagnostics service for all vehicles, all makes, all models.
Services we offer include:
Car Diagnostics
Auto Electricians
Van Diagnostics
Commercial Vehicle Diagnostics
Mobile Diagnostics
Car Servicing
Car Repairs
Car Security Systems and Alarm Fitting
Car Stereo Fitting
Car Audio System Fitting (Including amps and speakers)
Bluetooth Hands Free Fitting
Tow Bar Electric Fitting
Car Tracker Fitting
Parking Sensor Fitting
Sat Nav Fitting
With over 20 years specialist experience we have become the "Go To"
car diagnostics in Leeds
experts for other garages. Yes, other garages come to us not only because of our knowledge base, but because we have invested 10's of thousands of pounds in diagnostic equipment that is faster and more specific than cheaper scanners on the market.
We'd like to take this time to thank all of our customers, old and new for making ADS what it is today.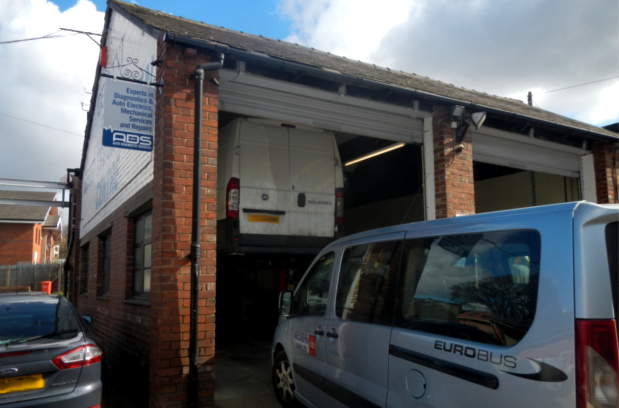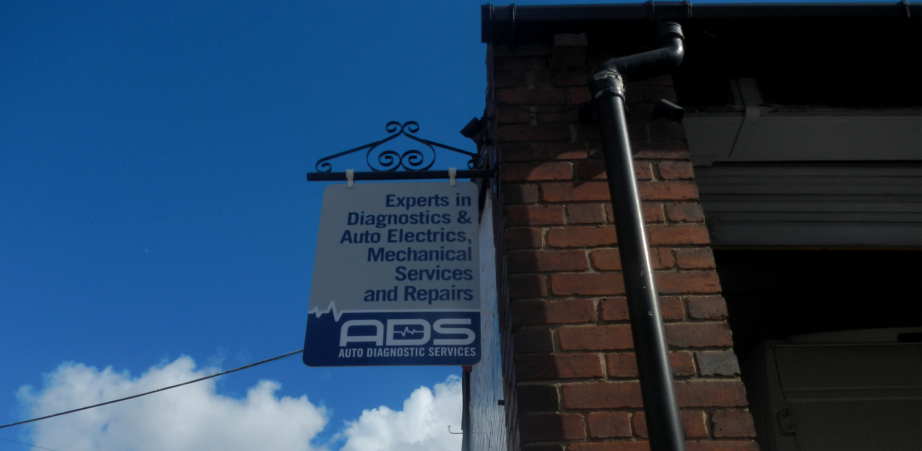 For a 5% Discount, follow us on Facebook. Click the logo to our Facebook Page.

We have professional diagnostic scanning tools that allow us to identify specific vehicle problems quickly and easily. This allows us to locate problem areas and get to work on fixing them much faster than a traditional manual check-ups.
With a wealth of experience in the trade ADS has noticed that the biggest change has been the increased use of electronics in cars. "About 30% of our business is now to do with electronics rather than mechanical problems." With this increase in demand ADS Leeds have become a recognised name in electronic diagnostics in the local area.
Our vehicle diagnostics systems and expertise are capable of fault finding for most vehicles, new and old. We have such a good reputation in diagnostics many local garages use us to carry out diagnostic work for them as auto electricians in Leeds.
The on board diagnostic systems can also identify potential problems that are not immediately obvious therefore ensuring a thorough analysis of your vehicle.
We offer dealer level diagnostics and have one of the most comprehensive set of vehicle diagnostics tools in Yorkshire.
"As a long distance driver I know I can rely on ADS to keep my van on the road. They provide an honest and reliable service, and they're nice lads too." - Dave Bickerdike
"Chris is a genius at diagnosing faults. I once left my car at the main dealer for 3 weeks and they couldn't find what was wrong with it. Chris diagnosed it in 20 minutes! He keeps my cars going, which is essential in my job, as I can't afford to be off the road." - Graham's Driving School
"I have known Chris since he first started his mobile service 5 years ago, and I've always had brilliant service. They will always help out no matter what. I can't recommend them enough." - Alan Fowler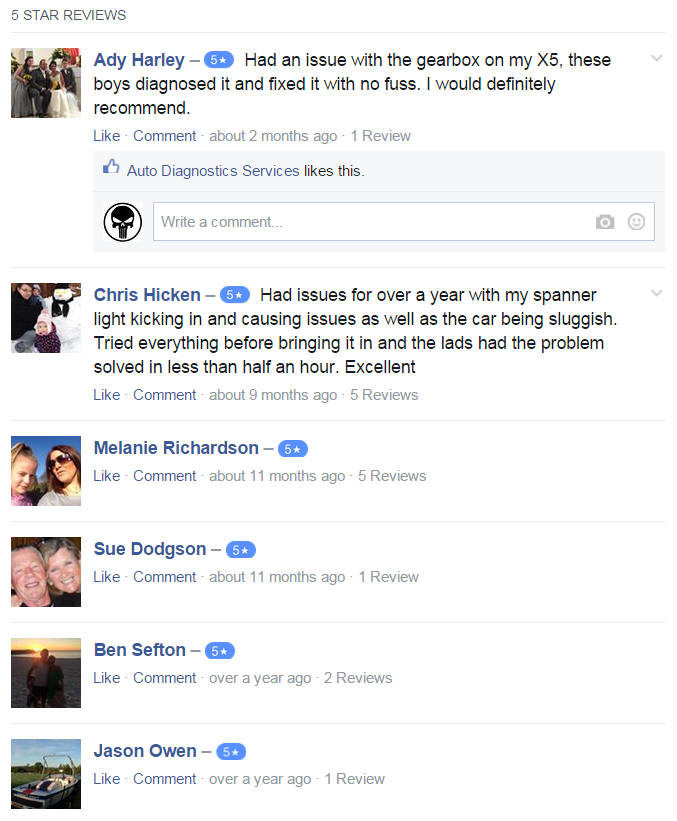 Diagnostics tools we have at our disposal include:
Peugeot - Planet
Citroen - Lexia
Peugeot/Citroen - Diagbox
Renault - Clip
Ford - IDS
Mazda - IDS
Jaguar - IDS
BMW - DIS/GT1
Mercedes - Das & Xentry
Vauxhaul - Vaux-com (Better than Tech-2 because we don't need internet pass codes for security access etc.)
Audi - VCDS (VAG-COM)
Volkswagen - VCDS (VAG-COM)
Seat - VCDS (VAG-COM)
Skoda - VCDS (VAG-COM)
We also have strong diagnostic tools for Japanese and Asian plus other generic tools such as Snap On.
Most of these checks don't take long and can be done while you wait. When it comes to auto diagnostics in Leeds, remember, fast diagnostic solutions means that you save money on expensive garage bills for time extensive manual fault finding.
Did you Know?
If you were to take your vehicle to a dealership, chances are they would need your vehicle for the entire day. If you're lucky you may get a courtesy vehicle for the day.
The charge from a dealership for auto diagnostics in Leeds print out of just the issues with your car without actually doing the repairs can vary from £125 to £250 depending on the make and model of your car and the dealership used.